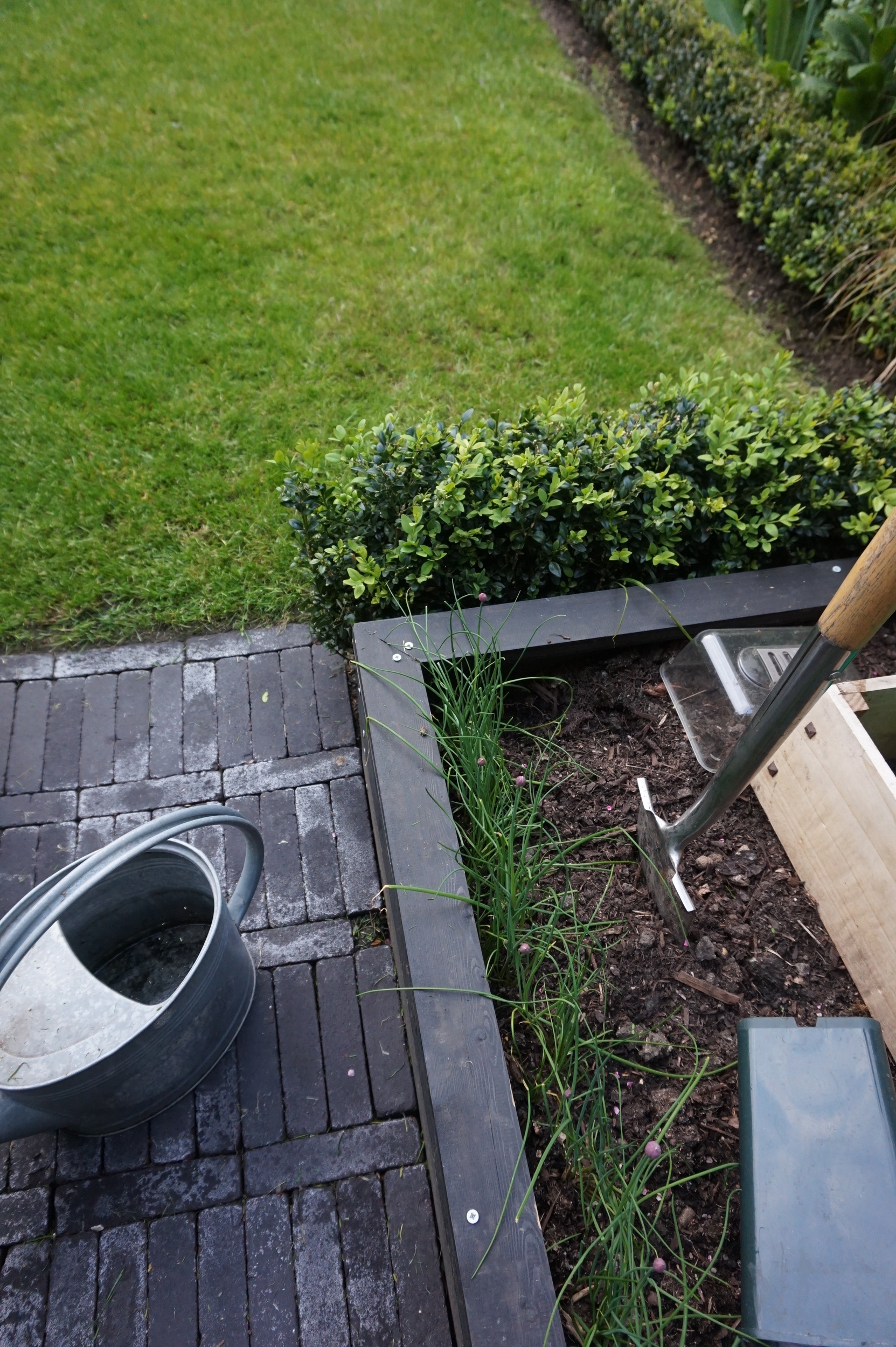 A garden for a plant lover, a bbq, a newspaper (or two). oh, + a couple of kids
The brief: 'To rejuvenate an under-loved, lawn dominated, rectangular garden, to create a plant filled garden with year round interest, a few veggies mixed in and a bit of lawn left over for the kids... no ball games please!'
How do you fit in one of every loved thing in a small space and keep some sort of structure? That was the challenge here where 30ft did not seem like enough.
The best bits of the existing planting were retained and re-located as required, but with so many plants on the wish list there was no room for second best. The main wall was redecorated to an off- white colour to reduce the glare, and new fruit trees were planted and trained against the wall as espaliers to break it up visually.
Beds were widened around the garden and edged with low box hedging to allow gentle (!) ball games to be played and protect the planting. A new mix of planting was chosen to create a garden rich with interest through the seasons. The lawn was lifted at the far end of the garden and two new raised beds created to allow the family to grow salads and tomatoes and to hidea small bespoke playhouse.
The terrace was re-formed to allow flexibility for seating and dining and a small trampoline - and a dark colour was chosen to contrast to the bright glare of the main wall in this very sunny spot.